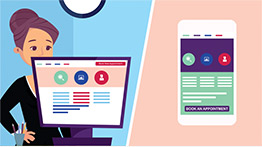 Parent or any authentic visitor can book a hassle-free online appointment via website or school mobile app just in three easy steps.

Parent/Visitor need to register face with a selfie or by uploading a photo.
Need to fill the details and upload identity documents just by capturing the photos of documents.
Enter the mobile number (OTP verified) for authenticity of mobile number.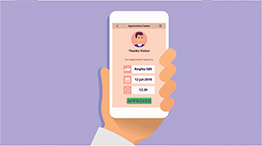 User gets a notification via SMS and email upon confirmation and can track their appointment status real time via app or website.

On the appointment day… The school guards who are 'electronically equipped SMART GUARDS' are ready to welcome the guest with their Android-powered rugged waterproof tab or Android rugged walkie- talkie, equipped with strong facial recognition technology
to recognize the registered face in 0.3 seconds ONLY.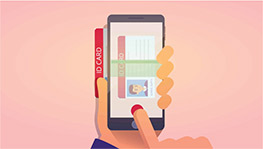 'eSmartGuard' also uses smart technology to auto-fill the details of visitors just by scanning their identity documents through a camera.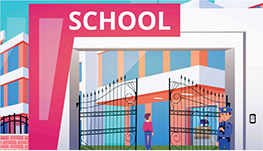 This one-time registration helps school to recognize a visitor/parent in just 0.3 seconds on their next visit, which in turn saves lot of time of school and visitor.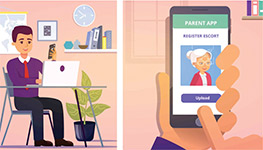 Parents can assign escorts for their kids using the same processof uploading the photo and ID details of escorts with an OTP verified mobile number to pick the child.

The escort will be welcomed by the eSmartGuard and is verified just in 0.3 seconds with a powerful artificial intelligence enabled face recognition system, past which, they are allowed to pick-up a student. Consequently, cases like kidnaping, losing child, unnecessary humiliation of parents at the gate gets eliminated.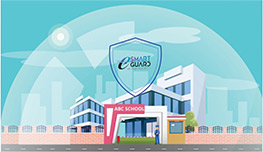 This way 'eSmartGuard' gives an extra layer of security to the schools and students' protection. It's time for your guards be called 'eSmartGuard'!